aBOUT ME
"THE HARMONICA IS AN EXTENSION OF MYSELF"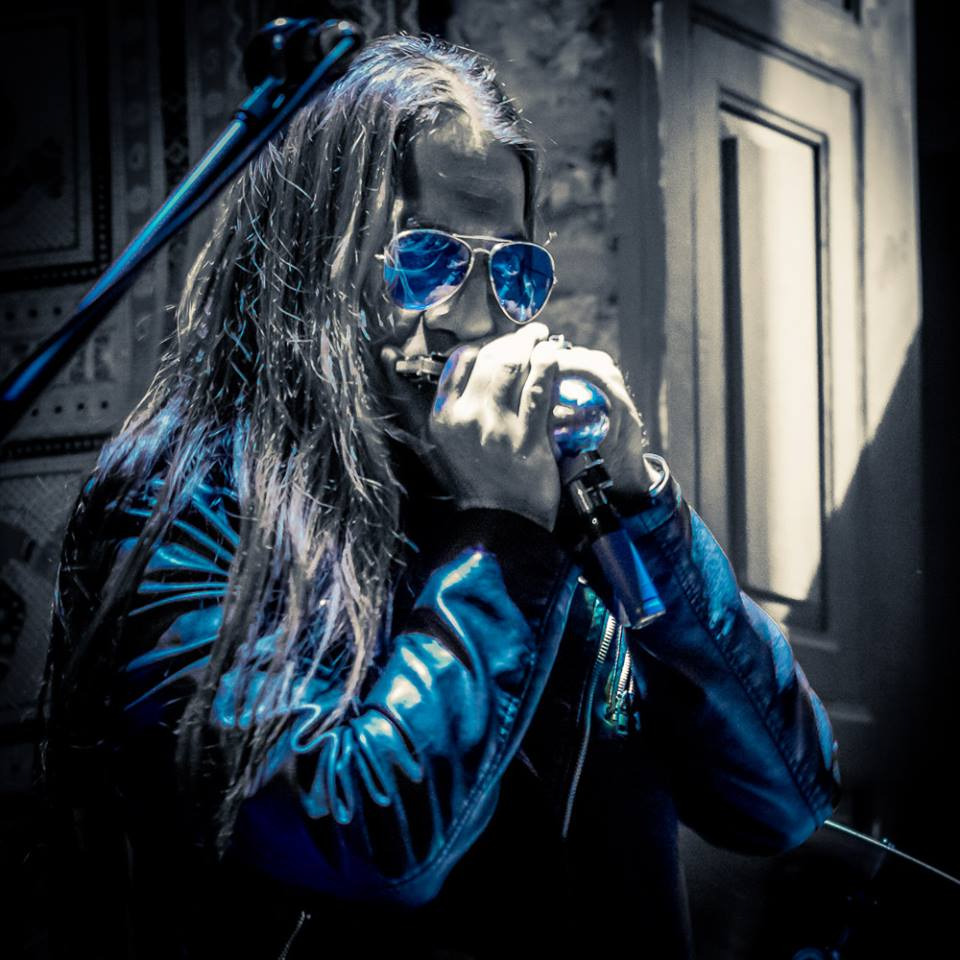 Bluebeard started playing the guitar at the age of 15 and in 2009 he began to learn to play the harmonica in a self-taught way.
He has been part of several musical projects. He was a guitarist for almost seven years (1996-2003) of one of the Blues bands with the greatest tradition in Mexico, "Follaje", a group with which he formally began his career as a musician. He was also part of the group of singer Rosina Conde for 2 years between 2001 and 2002. In 2003 he formed his own group: Radio Blues.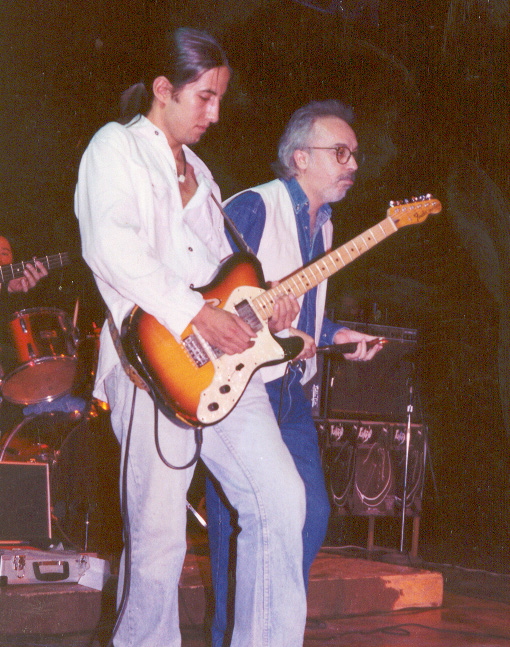 HARMONICA BEGININGS: 2009
He had always liked the harmonica, tried to learn it almost at the same time he learned the guitar but never studied it properly and only played occasionally. It was in mid-2009 that he decided to study it formally and after almost 3 years of practicing, he debuted as a harmonica player on March 1, 2012 with Radio Blues.
Concert debut has harmonicist, 2012
His training as a harmonica player was self-taught largely supported by the guitar, especially when making his compositions, sometimes using phrases designed more for guitar than for harmonica, making this instrument an extension of himself.
RADIO BLUES after harmonica
With the incursion of the harmonica, the style of Radio Blues changed considerably, they stopped being a power trio that played Blues covers to become a project with a more own sound identity. Although they were never a group of Blues themselves, their sound became even more diverse with influences from genres such as funk, swing, jazz manouche and heavy metal, without leaving their taste for Blues and rock and roll; This gave them the guideline to start making original songs and so they finished creating their own sound with the harmonica as the main instrument.
INTERNATIONAL TRAJECTORY

Since the inclusion of the harmonica, Radio Blues consolidated its sound and musical style, and it was the harmonica that gave rise to make its own compositions. With all this, Radio Blues began to make its way into other types of scenarios in Mexico and subsequently led them to cross the borders in September 2018 to appear for the first time outside of Mexico. They had their first international tour playing in the United States and Canada receiving a very good response for their originality thanks to the harmonica.
OTHER PROJECTS
In addition to Radio Blues, he has 2 other harmonica projects formed in 2019: Bluebeard Ensemble, which is a new and unique project that combines the harmonica with a trio of strings (cello, viola and violin); and Harmonica and Guitar Duet.
CONTRIBUTION AS HARMONICA PLAYER
His contribution has been to compose ex professed songs for this instrument and make adaptations for harmonica to themes that not only pass through the Blues, all this with the collaboration of Edgar Ordoñez (bassist of Radio Blues). Being the first in Mexico to compose songs for this instrument and to record a harmonica record.
SUPPORTTING THE BLUES IN MEXICO
He has also been given the task of promoting and disseminating the Blues in Mexico through the organization and production of national and international Blues festivals.
From 2007 to 2013 he organized at the José Martí Cultural Center the National Blues Meeting in which he presented various groups of Blues from Mexico, Brazil, Argentina and Spain.
In 2010, he organized and produced the Iberoamerican Blues Fest international festival at the Teatro de la Ciudad with Blues groups from Mexico, Brazil, Argentina and Spain.